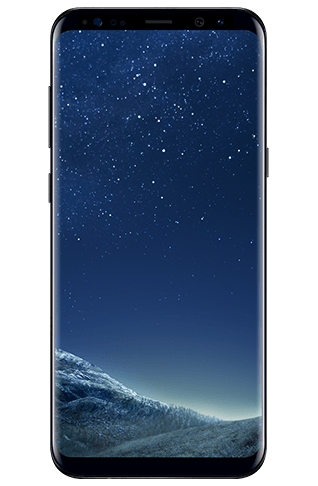 So the big question.  Without a Lineage OS rom, how do you get your shiny new Samsung Galaxy S8 as close to stock as possible?  Here's what I did.
1.  Launcher
I personally like to use the Google Now Launcher but of course there are many more launchers to suit everyone's taste eg Nova Launcher, Evie Launcher, Arrow Launcher (if you are that way inclined).
That'll get you the stock looking homescreen and app drawer.
2.  Dialler
Phone – Google's original stock dialler.
Simpler Dialler & Caller ID – It works great, looks pretty stock and has added functionality of showing spam calls and call origin.  I use this one instead.
3. Theme
Icon themes require you to actually sign in with a Samsung account sadly
App Drawer – Settings – Wallpapers and Themes.   Tap the THEMES tab at the top and search for Material Design.  There is a free theme by Cameron Bunch.
Link – Works only on Mobile device
4.  Apps
Gboard –  Google's own keyboard with a GIF function too!
Adhell – a No Root ad blocker specifically for Samsung devices.  Works nice.
Android Messenger – Stock SMS app
5.  Bixby Button
bxActions – Remap that useless Bixby button.
Gimme a shout with what other tweaks work for you 🙂
How'd it go? Tweet @_BenjaminPeters or buy me a beer!